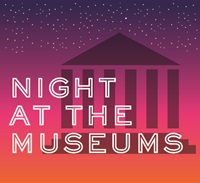 Tuesday, June 20, 2017 | 4:00 PM to 8:00 PM
The Museum of American Finance will again participate in Night at the Museums, with FREE admission from 4-8 pm.
The museums and historic landmarks of Lower Manhattan are an American treasure. Explore one of the most diverse and concentrated groups of museums in the world – 15 sites all within comfortable walking distance of each other. This annual event takes place rain or shine.
Night at the Museums is produced by the Downtown Culturals Group and is part of the River to River Festival, featuring free arts events throughout Lower Manhattan.