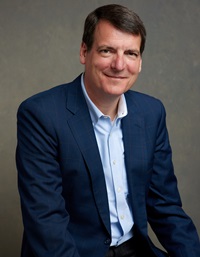 Wednesday, February 22, 2017 | 12:30 PM to 1:30 PM
Going Public chronicles former SEC official Norm Champ's experiences at the agency and how they shed light on the regulatory process and government policy-making. When Champ joined the SEC in 2009, the agency was under immense pressure to reign in Wall Street. There was little doubt the SEC had to fix rules that permitted bad behavior and start to enforce existing laws. Champ was eager to be a part of this positive change. He soon realized, however, that not everyone shared his enthusiasm for ushering in reform. Going Public offers a behind-the-scenes look at the SEC's arcane culture and Champ's efforts to lead reforms to stabilize an American financial system that was on the brink of disaster.
About the Speaker
Norm Champ is a partner in the Investment Funds Group of Kirkland & Ellis LLP. Previously, Champ was the Director of the Division of Investment Management at the US Securities and Exchange Commission (SEC). While at the SEC, Champ played a key role in the SEC's completion of landmark reforms in 2014 to strengthen the $3 trillion money market fund industry, and he led important structural and policy changes. Champ lectures on investment management law at Harvard Law School, where he earned his law degree, and frequently speaks on securities law topics at organizations such as Princeton University's Bendheim Center for Finance, the Practicing Law Institute and the International Bar Association, among many others.