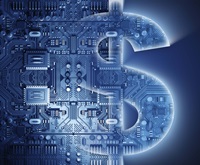 Thursday, February 9, 2017 | 6:00 PM to 8:00 PM
Major transformations are challenging 21st century banking and reshaping customers' relationships with their money and their banks. The end result has driven companies within the financial services industry to consider build, buy or partner alternatives for rapid growth. These decisions are laser-focused on solving specific customer problems, delivering enhanced capabilities more quickly and ultimately extending lifetime value.
Introductory remarks by Ally Bank CEO/President Diane Morais set the stage for a fireside chat featuring Ally Financial CIO Michael Baresich. A panel discussion follows with leaders in FinTech representing banking and payments technology, applications for artificial intelligence and big data analysis. The fireside chat and panel are moderated by Cheddar Founder/CEO Jon Steinberg, who was the former president of BuzzFeed. Closing remarks are given by Capco Managing Partner Guido Tamburini.
Key topics include:
• How technology-based companies are disintermediating the banking system.
• The emergence of banking payments networks to combat third party erosion.
• Mining and analyzing customer data to deliver enriched, customized user experiences.
Panelists include:
Tariq Bokhari, Head of Innovation and Investment, FIS
Maria Gotsch, President and CEO, Partnership Fund for NYC
David Sosna, Co-Founder and CEO, Personetics
Join the conversation at #fintechbanking