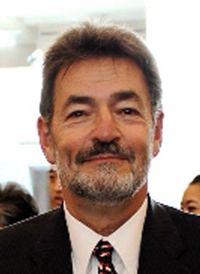 Friday, October 23, 2015 | 2:00 PM to 3:00 PM
Joel Iskowitz will provide insight into the process of designing a Congressional Gold Medal, from its arrival as a task order based on public law enacted by Congress, through the concept, execution phases and finally its realization as the highest civilian honor conferred upon the recipients in the nation's Capitol.
Iskowitz is one of the few living artists to have had his artwork displayed in the Pentagon, the Capitol and the White House. For three decades he has created artwork that has graced the covers of books, periodicals, journals, public spaces, coins and postage stamps worldwide. His obverse design for the Louis Braille Silver Dollar flew aboard the Space Shuttle Atlantis on its mission to service the Hubble Telescope. He continues to present his artwork in illustrated lectures at universities and professional organizations, and in 2011 he was inducted into the Hunter College Hall of Fame.
Talk will be followed by Q&A. This event is FREE and open to the public.