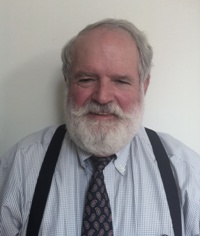 Thursday, February 12, 2015 | 12:30 PM to 1:30 PM
The handful of men depicted on US banknotes currently in circulation has remained unchanged since 1929. This was not the case for the large-size and fractional notes issued between 1861 and 1928 when some 57 different persons were depicted, including Martha Washington and living persons, a practice that was outlawed in 1866. Many of those portrayed were famous in their day and are still prominent historical figures, and others are less famous but still familiar persons, such as Dewitt Clinton and Charles Sumner. The roster also includes several government officials, politicians and military men who are largely forgotten today. This talk will review the types of banknotes in circulation during 1861-1928 and will include some anecdotes about the personalities whose portraits appear on these notes. Several banknotes from the speaker's personal collection will be on display for the audience's inspection.
Dr. Bruce Edmund Smart is a currency expert providing consulting and cataloging services to Heritage Auction Galleries, principally in the field of World Bank Notes. Prior to that, we was a cataloguer and dealer in US and World Paper Money at R.M. Smythe & Co. He is a 15-year member of the International Bank Note Society.