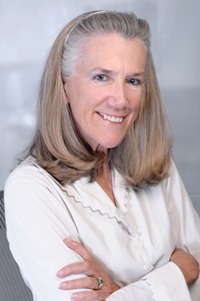 Wednesday, November 5, 2014 | 12:30 PM to 1:30 PM
Join us for a lunchtime event with Charlotte Beyer, founder of the Institute for Private Investors (IPI) and author of Wealth Management Unwrapped. After 20 years on Wall Street, Beyer founded IPI in 1991 to help improve the relationship between wealthy investors and their financial advisors. She also later launched the Investor Education Collaborative in 1994 to continue to spread the message of IPI, where she served as CEO for 21 years until her retirement in 2012.
Prior to founding IPI, Beyer spent 20 years in financial services, including stints at Bankers Trust, Donaldson Lufkin & Jenrette and Lazard & Co. In 2007, Beyer was the third recipient, and first woman, honored with a Lifetime Achievement Award at Institutional Investor's annual High-Net-Worth Industry Awards. In 1999, Beyer collaborated with The Wharton School of the University of Pennsylvania to create the first private wealth management curriculum in the country. She continues to be part of the faculty for these five-day residential programs.
A graduate of Hunter College, Beyer also attended the University of Pennsylvania and the Stern/NYU Graduate School of Business Administration. She is past President of the Board of Trustees of the Westover School, an all-girls school, and in 2012 funded the Principle Quest Foundation, a private nonprofit foundation whose mission is to support innovative education and mentoring programs for girls and women. From 2009-2012 Beyer served as Vice Chair of the Board of Trustees of the Museum of American Finance. She currently serves on the global association board of 100 Women in Hedge Funds and the Advisory Board of Institutional Investor's Journal of Wealth Management.