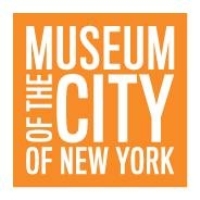 Wednesday, May 21, 2014 | 6:30 PM to 8:00 PM
The Columbia Club
15 West 43rd Street
New York City
Join the Museum of the City of New York and the Museum of American Finance to celebrate the release of MCNY's publication, Capital of Capital: Money, Banking, and Power in New York City, 1784-2012 (Columbia University Press, May 2014), the first book to encompass the over 200 years of history surrounding Gotham's banking sector.
Adam Davidson, co-founder and co-host of NPR's Planet Money, leads a panel of financial experts and historians including Julia Ott, Assistant Professor of History at the New School and author of When Wall Street Met Main Street: The Quest for an Investors' Democracy (Harvard University Press, 2011), and Youssef Cassis, Professor of Economic History at the European University Institute and author of Capital of Capitals: The Rise and Fall of International Financial Centres 1780-2009 (Cambridge University Press, 2010), in a conversation about whether New York City remains the foremost capital of global finance.
General admission $16; MoAF members and friends $10 with discount code COC21. Purchase your tickets online or by calling 917-492-3395.