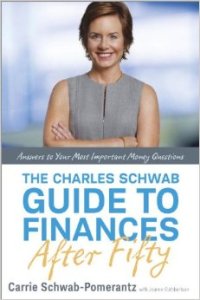 Tuesday, April 1, 2014 | 5:30 PM to 7:00 PM
Carrie Schwab-Pomerantz is president of Charles Schwab Foundation, a private, non-profit organization funded by The Charles Schwab Corporation, whose mission is to help people achieve financial well-being. In addition, Schwab-Pomerantz serves as director and chairman of the board of Schwab Charitable, which, as one of the country's largest donor-advised funds, has facilitated billions of dollars in grants since its inception in 1999.
In 2010 Schwab-Pomerantz was appointed by President Obama to the President's Advisory Council on Financial Capability, and served as chair of the Partnership Committee until early 2013 when the Council's term expired. In that role, she led the Council's efforts to strengthen and enhance coordination between public and private-sector financial education programs.
With her father, Charles R. Schwab, Schwab-Pomerantz co-authored It Pays to Talk: How to Have the Essential Conversations with Your Family about Money and Investing (Crown Business: 2002). She currently writes a personal finance column called "Ask Carrie," which appears weekly on schwab.com, Parade.com and is syndicated through Creators News Service. She will speak on her latest book, The Charles Schwab Guide to Finances After Fifty.
Presentation will be followed by Q&A, book signing and reception. Reservations required. Admission is free for Museum members and students, or $15 for non-members.
Register online, or contact Tempris Small at tsmall@moaf.org for more information.