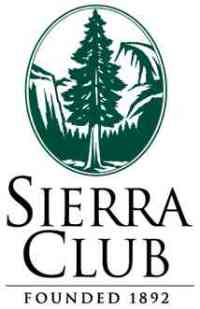 Tuesday, October 29, 2013 | 5:30 PM to 7:00 PM
Co-presented by the Museum of American Finance and the Sierra Club, this event promises to be a rich discussion on the role of natural gas in America's energy future. We will look at the many arguments for and against natural gas fracking and production, distribution and usage, as well as the implications of fracking on our economic future, public health, environment and the climate.
Participants include:
Jannette Barth, President, J.M. Barth & Associates Inc., and Founder, Pepacton Institute LLC
Robert Hemphill, President and CEO, Silver Ridge Power
Drew Murphy, Senior Managing Director, Macquarie Infrastructure and Real Assets
Deb Nardone, Director, Beyond Natural Gas Campaign, Sierra Club
Theodore Roosevelt IV (moderator), Managing Director, Barclays Capital
About the Moderator
Theodore Roosevelt IV is Managing Director at Barclays Capital and the great-grandson of President Theodore Roosevelt. Prior to his position at Barclays, he was Managing Director at Lehman Brothers and a member of the Firm's senior client coverage group, which oversaw the Firm's client and customer relationships. He joined Lehman in 1972 as a general banker in domestic corporate finance. In 1977, following Lehman Brothers' merger with Kuhn Loeb, he was assigned to the International Department and also worked in the Firm's Government Advisory Group. He joined the Short and Medium Term Corporate Finance Department in 1982 and was appointed manager of the department in 1985. He was named a Managing Director in 1984, and, in January 1991 he was asked to focus on the development of the Firm's international business. He was elected Chairman of the Board of Directors of Lehman Brothers Financial Products Inc. in 1994, and Chairman of the Board of Directors of Lehman Brothers Derivative Products Inc. in 1998. In February 2007, he was appointed Chairman of Lehman Brothers' Council on Climate Change.
Panel discussion will be followed by reception. Admission is free, but reservations are required. For more information, please contact Tempris Small at tsmall@moaf.org.