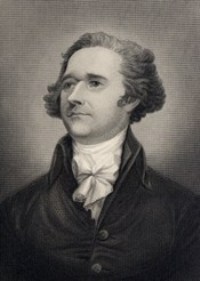 Thursday, July 11, 2013 | 5:30 PM to 7:00 PM
National Hamilton Scholar Dr. William G. Chrystal will become Alexander Hamilton for the evening to both entertain and educate attendees in a "debate" with Thomas Jefferson. This event, which will be held on the anniversary of the duel between Alexander Hamilton and Aaron Burr, is presented in conjunction with the Alexander Hamilton Awareness Society.
Presentation will be followed by Q&A and reception. This event is free, but reservations are required. For additional information, please contact Tempris Small at 212-908-4110 or tsmall@moaf.org.
For information on other "Celebrate Hamilton 2013" events, from July 11-14, please click here.