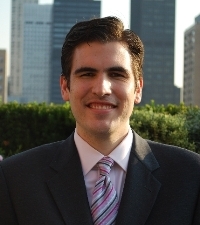 Wednesday, September 14, 2011 | 12:30 PM to 1:30 PM
The litany of Wall Street scandals in the last few years has left many wondering whether ethical investing is an oxymoron at worst, or a utopian dream at best. In this presentation, we will ask what are the key moral principles that make an investment ethical? And, what can we make of the tremendous growth in socially responsible funds among ethically conscious individuals and foundations? Finally, are efforts towards corporate responsibility sincere, or are there important issues that corporate America is overlooking? The key question is:
How can we invest in a way that positively impacts society according to our own beliefs and values?
About the Speaker
Blake Robinson helps individuals and foundations with a strong set of values to invest in a way that supports those values. A Financial Advisor at Fulcrum Securities, Blake has written on the topic of ethical investing for the Witherspoon Institute's Public Discourse and for Mercatornet. A graduate of Princeton University and Carnegie Mellon's Tepper School of Business, Blake employs conservative valuation techniques to implement the principles of value investing.
$5 tickets may be purchased at the door and include admission to the Museum. Feel free to bring your lunch. For information contact Tempris Small at 212-908-4110 or tsmall@moaf.org.