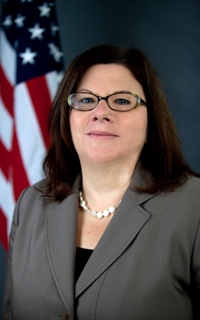 Wednesday, June 22, 2011 | 12:30 PM to 1:30 PM
You've heard about the US Securities and Exchange Commission and wondered what they do. Find out about the SEC and how they can help you avoid fraud at this Lunch and Learn event with Kathy Floyd, the SEC's Deputy Director for Investor Education.
About the Speaker
Kathy Floyd develops programs and resources to help individual investors make informed financial decisions, including the benefits of saving and investing. Since joining the SEC in 2009, she started the SEC Graduate Program, a professional development program for teachers, and led efforts to relaunch Investor.gov, a website designed for individual investors. She regularly speaks to investors and groups on key themes of the SEC's investor education program, such as risk, investment fees and costs, and tactics to avoid fraud.
$5 tickets may be purchased at the door and include admission to the Museum. Feel free to bring your lunch. For information call 212-908-4110 or e-mail info@moaf.org.