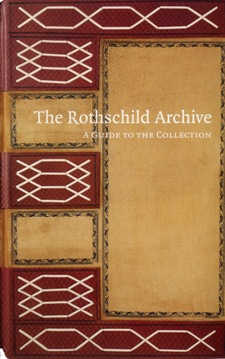 Thursday, May 26, 2011 | 12:30 PM to 1:30 PM
Join us for this lunchtime event with Melanie Aspey on "The Rothschild Archive: A Source to be Reckoned With."
The Rothschild Archive was established in 1978 to preserve the record of a family which is recognized throughout the world for its role in the history of finance, art, wine, science and philanthropy. In 1999 a charitable trust was created to encourage the development of the Archive as an international center for research. Melanie Aspey, the Director of the Archive, will introduce some of the unexpected treasures of the collection and talk about a new research project that explores Rothschild history in the USA.
$5 tickets may be purchased at the door and include admission to the Museum. Feel free to bring your lunch. For information call 212-908-4110 or e-mail info@moaf.org.