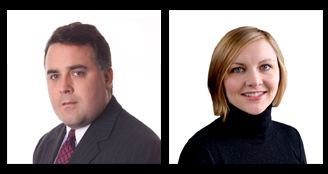 Thursday, February 3, 2011 | 6:00 PM to 8:00 PM
The Museum's Young Leadership Council invites you to attend a networking event with a talk on "Laying the Groundwork for your Financial Future" with Bill Peterson and Carolyn Teague of Neuberger Berman.
Bill will speak about the importance of young individuals having insurance, planning debt, allocating assets effectively and investing in tax deferred plans. Carolyn will provide a market commentary in the context of what young investors should look out for in the market.
About Bill Peterson
Bill Peterson has been with Neuberger Berman since 1992 and was involved in the development of the national Wealth Advisory business for the firm.  Bill is currently the co-head of a seven member team of professionals who manage client relationships in excess of $1 billion. He provides his clients with advice on their asset management and fiduciary service needs. The team's client base consists of individuals, families and institutions, including not-for-profits and foundations. Prior to joining Neuberger Berman, Bill was a management trainee in the operations division of Prudential Securities, specializing in administration, operations and legal. Bill is a 1991 graduate of Fairfield University with a BA in Economics. During his tenure at Neuberger Berman, Bill has also received extensive training in estate planning, asset allocation and investment management.
About Carolyn Teague
Carolyn Teague is a member of Neuberger Berman's Investment Strategy Group, where she constructs customized portfolio solutions in conjunction with Wealth Advisors and their clients. Prior to her position with the Investment Strategy Group, Carolyn analyzed Neuberger Berman's investment products for the firm's product management team. She joined Neuberger Berman in 2008. Previously, she worked on the risk management team at Cantor Fitzgerald where she conducted market risk and counterparty credit risk analysis for the fixed income and equity trading businesses. Carolyn graduated with honors from the University of Michigan and received an MBA from the University of Chicago Booth School of Business. She is a CFA charterholder and a member of the New York Society of Security Analysts.
Events in this series take place the first Thursday of every month and are designed for students and professionals between the ages of 21-40. Wine, beer and light refreshments will be served. Admission is free for Young Professionals Circle members, or $10 for non-members. RSVP to 212-908-4110 or info@moaf.org.