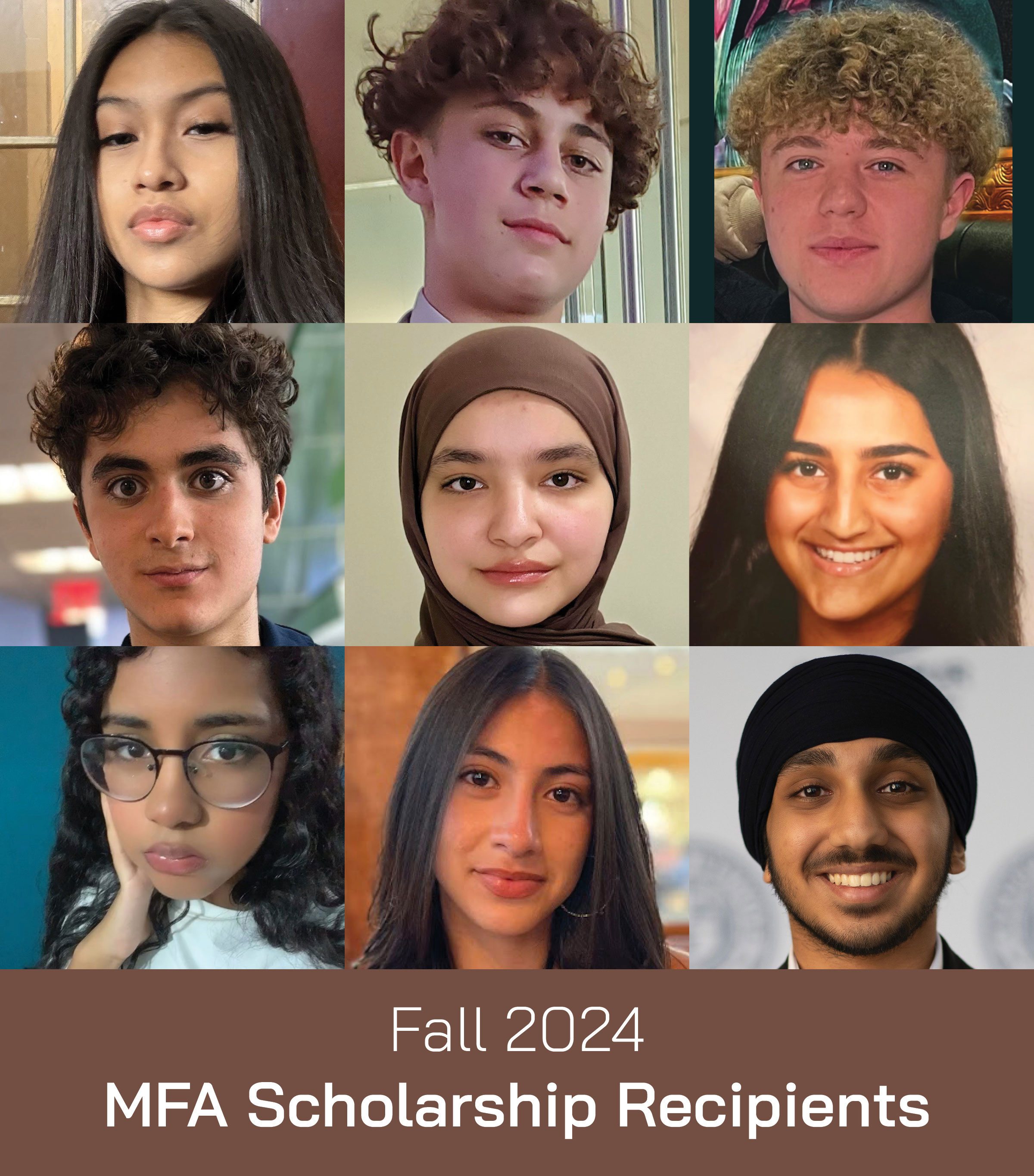 The Museum of American Finance is proud to announce that John Zapolski, Tyler Harwood, Gabriel Springer and Katherine Toledo have received the Museum Finance Academy merit scholarships for the Fall 2021 semester.
John Zapolski ($1,000 winner)
John Zapolski is a 17-year-old senior at Somers High School in Somers, CT. Upon graduation, he plans to attend Villanova University and major in Accounting and Finance. John's long-term career goal is to own his own financial planning company and assist underserved individuals in becoming financially independent.
Tyler Harwood ($500 winner)
Tyler Harwood is a 17-year-old junior at West Orange High School in West Orange, NJ. Tyler has always had a strong interest in mathematics. He is a member of the Math Honors Society and the treasurer of his school's Italian Club, which enables him to express his interest in finance in a leadership position. While currently leaning towards pursuing a career in engineering, Tyler said the MFA has helped reaffirm and solidify his interest in finance as a potential career choice.
Gabriel Springer ($500 winner)
Gabriel Springer is a 17-year-old junior at Glen Ridge High School in Glen Ridge, NJ. He aspires to one day work as a financial advisor or attorney. His extracurricular activities include basketball, lacrosse, Key Club, Business Club, Film Club and peer mentoring. He also volunteers at Tony's Kitchen, a non-profit organization that feeds and provides clothing to the homeless in his area.
Katherine Toledo ($500 winner)
Katherine Toledo is a 16-year-old junior at the High School for Economics and Finance in New York City. After college, she plans to become a corporate tax lawyer. Her extracurricular activities include painting landscapes, watching documentaries on European royal families, fashion and karate. She participates in the Support and Discussion Club, Futures and Opportunities program and Write On program at her school.