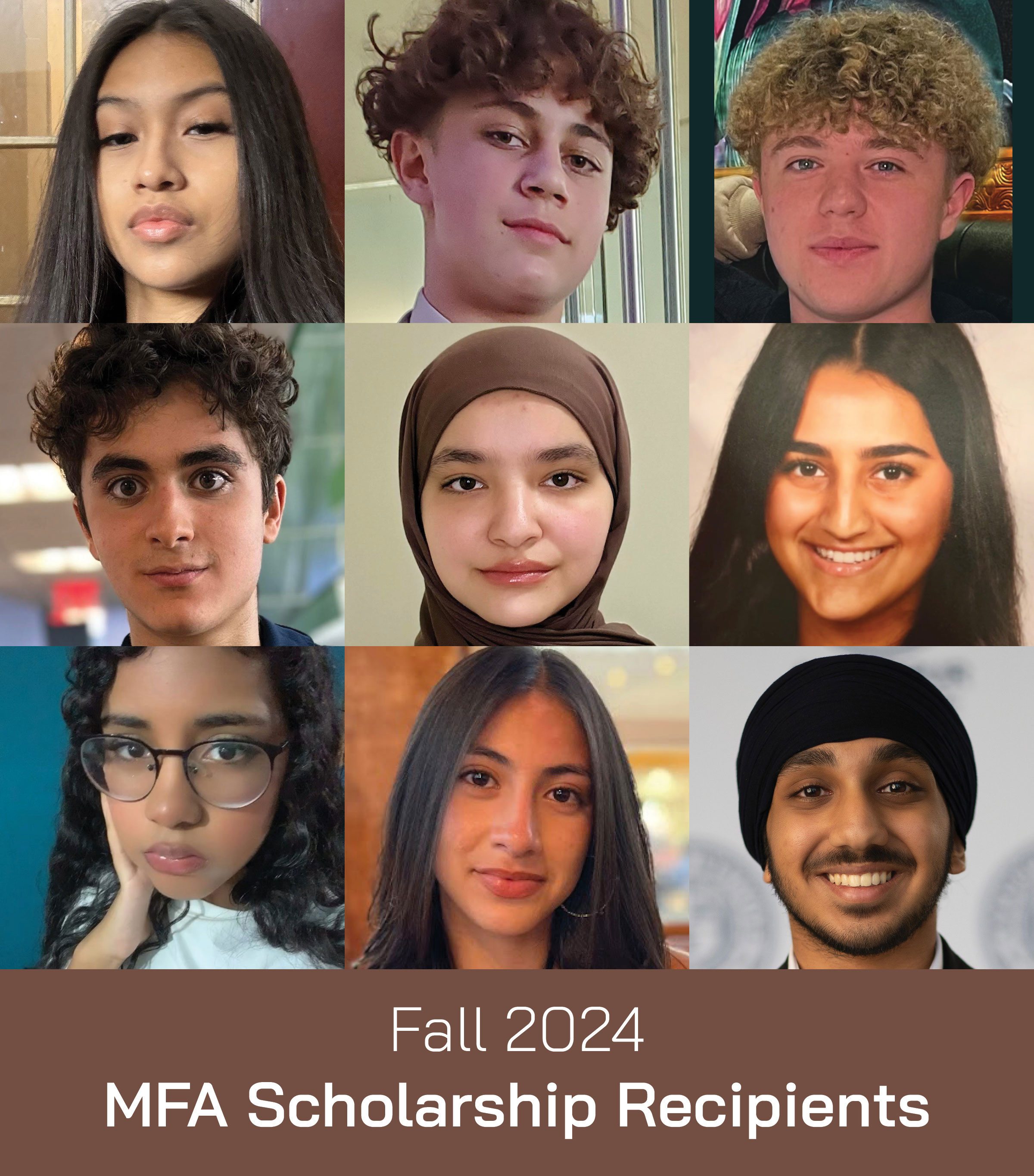 The Museum is proud to announce that Taylor Wong and Pavan Amin have received the MFA's merit scholarships for the Fall 2017 semester.
Taylor Wong
Taylor Wong is a 17-year-old senior at Stuyvesant High School in New York City. She is incredibly passionate about computer science and finance, and spends most of her time pursuing them both inside and outside the classroom. On any given day, you can find her either working through her Software Development homework or watching Squawk Box on CNBC. If you had asked her freshman year if she was interested in pursuing either field in the future, she would have given you a definitive no. But after falling in love with her sophomore computer science class and attending the Museum Finance Academy, she plans on just the opposite. Taylor hopes to major and minor in computer science and finance, respectively, and aspires to become an influential figure in the technology industry.
Pavan Amin
Pavan Amin is an 18-year-old senior at Dr. Ronald E. McNair Academic High School in Jersey City, New Jersey. He is president of The Epsilon/Math Club, the founder and president of The Investors Club, and the founder and president of Miracle Messages, a club that aims to reunite the homeless with their families. In the summer of 2017, Pavan interned at Brown Brothers Harriman, the oldest private investment bank in the United States, where he learned about the financial markets and how to code PowerShell. He also had the opportunity to present his work to multiple BBH executives. He strives to become an investment banker after pursuing a double major in Finance and Business Analytics & Information Technology, with a minor in Economics and earning his MBA.