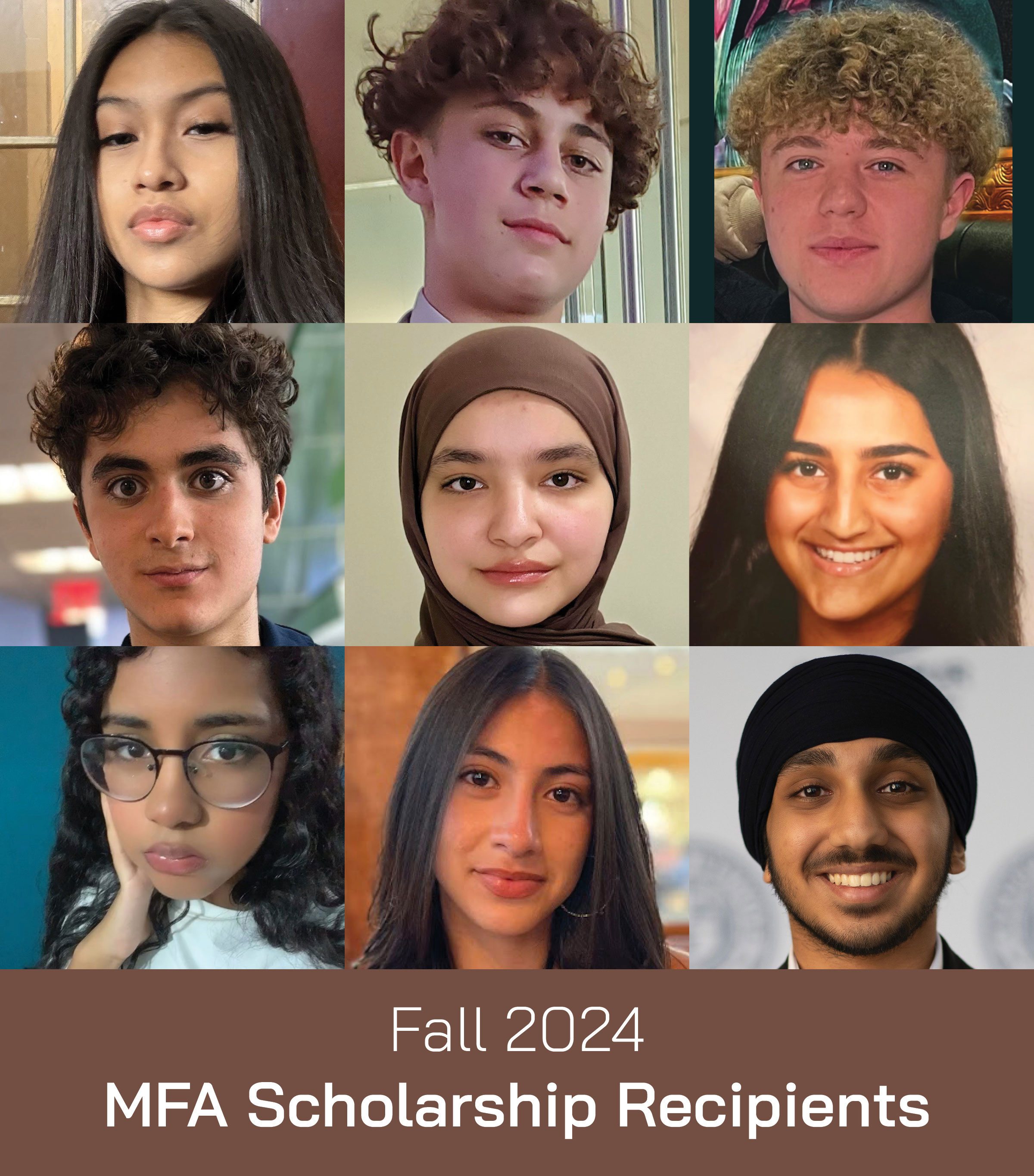 The Museum is proud to announce that Lina Lin, Caleb Lin, Colin McKenzie, Yuchen Pan and Charlotte Patricot have earned merit scholarships as top achievers in the Spring 2023 semester of the Museum Finance Academy.
Lina Lin ($1,000) is a 17-year-old graduate of Manhattan Hunter Science in New York. In the fall, she will study Economics, Finance and Statistics at Yale University and aspires to start her own company and pursue a career in financial management, investment banking, consulting and philanthropy.
Caleb Lin ($500) is a 16-year-old junior at Stuyvesant High School in Manhattan, New York. He plans to major in the business field (possibly finance) because he believes having a strong business background is important since so much today revolves around the economy.
Colin McKenzie ($500) is a 17-year-old junior at Iona Preparatory School in New Rochelle, New York. Upon graduation, he plans to study Business Analytics in college, as this field fascinates him, and he believes it holds great potential for his future endeavors.
Yuchen Pan ($500) is a senior at Stuyvesant High School in Manhattan, New York. He will be a first-generation college student and intends to pursue a joint-major in Biology and Business. Eventually he plans to start a biotechnology company.
Charlotte Patricot ($500) is 17-year-old senior at Mamaroneck High School in Mamaroneck, New York. She will attend Clemson University in the fall, where she will study Communications and Business.