Grade Levels: High School, College
Program Duration: 45 minutes
Booking Type: Self Book
Price: $400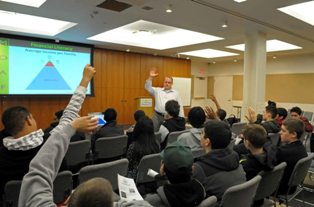 This course demonstrates for students why being financially savvy helps them gain a competitive advantage in the workplace and in life. Topics include practical information about banking, budgeting, credit, and building financial disciplines that prepare young people for managing their money as they enter the working world.
Topics include:
Setting goals for the short-term and long-term
The basics of making a budget 
Using on-line tools to gain an advantage 
Determining banking needs and using bank products
The importance of credit and managing credit (the role of credit reports and credit scores) 
Using credit cards responsibly
To request this class at the Museum, please click here.
To request this class at your school, please click here.