Grade Levels: High School, Adult
Program Duration: 45 minutes - 1 hour
Booking Type: Special Request
Price: $500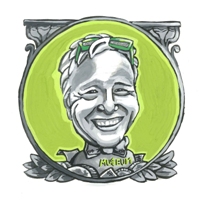 If money doesn't grow on trees, where does it come from? What is it made of? How is it made? Why does it look the way it does? Why does it keep getting...smaller? Learn the answers to these questions and more in "Mint Conditions: A History of Coins." Collecting expert Harley Spiller shares how he discovered the many rules that govern our money, as well as the fascinating techniques and technologies used to protect our money from counterfeiting. He brings the subject to life with his own personal experiences with money, as well as many examples of old, unique and interesting coins and objects once used as money. Will you know it when you see it?