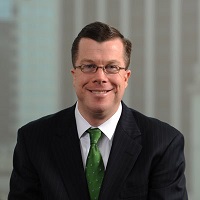 Daniel J. Noonan

Daniel Noonan is a financial communications advisor and strategist based in New York. He is Head of Corporate Communications for Tradeweb Markets (Nasdaq: TW), a leading, global operator of electronic marketplaces for rates, credit, equities and money markets.
The former Global Head of Strategic Communications at Citi and Global Head of Communications at Fitch Ratings, Dan brings unique experience in driving media and integrated communications campaigns for the world's leading financial institutions.
After leading communications and corporate responsibility for Citi in Europe, the Middle East and Africa, Dan was successively promoted to lead Citi's institutional business during the 2008 financial crisis before leading global strategic communications from 2009. During his 11 years at Citi, Dan handled some of the most serious media and reputation challenges, including the Enron and Parmalat scandals, CEO succession and regulatory issues.
Dan brought his expertise to Fitch Ratings in 2010, guiding the firm to restore its reputation post-financial crisis through branded thought leadership, strong media outreach and a re-tooled approach that incorporated digital, video and other channels.
A graduate of Fairfield University, Dan is active in various professional and civic organizations, including: The Wisemen; Chaminade Wall Street Association; St. Joseph's School Fathers Association; and Boy Scouts of America. He is a member of the Museum's Communications Executives Advisory Panel and a former Director of Junior Achievement Young Enterprise London.