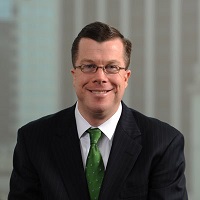 Daniel J. Noonan

Daniel Noonan is a financial communication executive based in New Yok City. He is Managing Director, Global Head of Communications for Fitch Group, a global leader in financial information services with operations in more than 30 countries.
Mr. Noonan leads external and internal communications for the group, which includes: Fitch Ratings, a global leader in credit ratings and research; Fitch Solutions, a leading provider of credit market data, analytical tools and risk services; BMI Research, an independent provider of country risk and industry analysis specializing in emerging and frontier markets; and Fitch Learning, a preeminent training and professional development firm. With dual headquarters in London and New York, Fitch Group is majority owned by Hearst.
Prior to joining Fitch in 2010, Mr. Noonan spent 11 years at Citigroup in a variety of senior communications roles including Head of Strategic Communications, Head of Global Communications for the Institutional Clients Group and Head of Public Affairs for Europe, Middle East and Africa. He joined Citi in 1999 to manage media relations for the recently merged fixed income units of Salomon Brothers and Citibank. Previously he managed public relations for the American Stock Exchange.
Mr. Noonan has a B.A. in English from Fairfield University. He is active in various professional and civic organizations, including: The Wisemen; Chaminade Wall Street Association; St. Joseph's School Fathers Association; and Boy Scouts of America. He is a member of the Museum's Communications Executives Advisory Panel and a former Director of Junior Achievement Young Enterprise London.