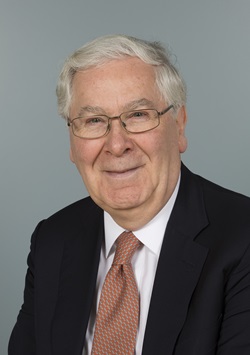 Mervyn King

Lord Mervyn King is the Alan Greenspan Professor of Economics at the New York University Stern School of Business. He is also a professor of Economics and Law, a joint appointment with New York University School of Law.
Lord King served as Governor of the Bank of England and Chairman of its Monetary Policy Committee from 2003 to 2013. He had been Deputy Governor from 1998 to 2003, Chief Economist and Executive Director from 1991, and a non-executive director of the Bank from 1990 to 1991.
Lord King was knighted (GBE) in 2011, made a life peer in 2013 and appointed by the Queen a Knight of the Garter in 2014.
Lord King will be a keynote speaker at the "Restoring American Economic Dynamism" conference on November 28, 2017.