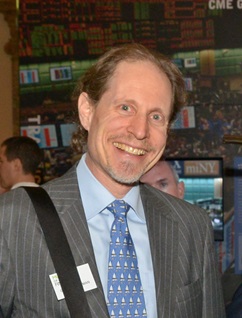 Glenn Kaufman

Glenn Kaufman is president of the Kaufman Family LLC, a family office that invests across all asset classes. He oversees investment decision making, asset allocation, hedging, selection of funds (hedge, long-only, venture capital, private equity) and administration. He has experience in both start-ups and established companies in the computer and investment management industries including Lotus Development, Hewlett-Packard, FTP Software, Corporate Alumni, Hem Research, First Boston and Bell Laboratories.
Mr. Kaufman was a pioneer in mobile wireless data the early 1990s and in social networking in 1995. During his career, Glenn managed the development of products and services, sold business units, licensed technology and forged alliances with companies including Bell South/RAM Mobile Data, Ericsson, Intel, McCaw Cellular, VeriSign and Sun Microsystems. At Lotus Development, he drove the initiative that created the first LAN-based wireless email product, a predecessor to the Blackberry. He was later responsible for the marketing/product management of the Lotus online community for its customers and business partners. The Electronic Messaging Association published his white paper "Wireless Connectivity for Electronic Messaging." He also started Corporate Alumni, a predecessor to LinkedIn.
Mr. Kaufman received a BSE in Electrical Engineering from the Moore School of the University of Pennsylvania and an MBA from the Wharton School. He is on the boards of Grassroots Environmental Education and Phelps Memorial Hospital. He has been a member of the Museum's Board of Trustees since 2013.