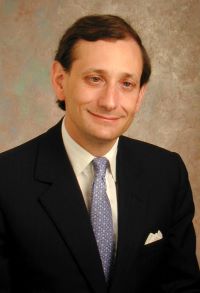 Charles Elson | Advisory Trustee

Charles Elson is the Edgar S. Woolard Jr. Chair in corporate governance and the Director of the John L. Weinberg Center for Corporate Governance at the University of Delaware. He has been a visiting professor at the University of Illinois College of Law, the Cornell Law School and the University of Maryland School of Law, and he is a Salvatori Fellow at the Heritage Foundation in Washington, DC, as well as a member of the American Law Institute. He has served on several of the National Association of Corporate Directors' Blue Ribbon commissions, including director compensation, director professionalism, CEO succession and risk governance. He is Vice Chairman of the American Bar Association's Business Law Section's committee on corporate governance and is a member of its committee on corporate laws.
Additionally, Professor Elson served as a Director of Circon Corp., Sunbeam Corp., Nuevo Energy Co., the Investor Responsibility Research Center, Alderwoods Group and AutoZone, Inc., and he is presently a member of the board of directors of HealthSouth Corp. He is also presently a Trustee of the Hagley Museum and Library and the Delaware Art Museum. He joined the Museum's Board of Trustees in 2011 and currently serves as an Advisory Trustee.