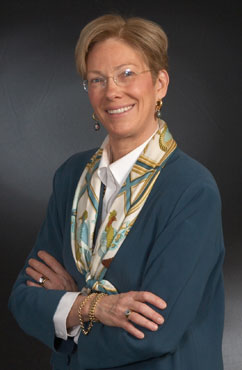 Andrea de Cholnoky | Co-Vice Chair

Andrea de Cholnoky most recently was a Managing Director of Golden Seeds, an angel investing group. Previously she was Co-Head of the Global Investment Banking, Capital Markets and Alternative Investments Sector for Korn/Ferry International. Prior to that, Ms. de Cholnoky ran the Global Securities and Wholesale Banking Practice at Spencer Stuart. She began her search career with Nordeman Grimm as head of the Wall Street Practice.
Prior to executive search, Ms. de Cholnoky spent eight years in banking, working with Goldman Sachs in both its corporate finance and fixed income divisions. Earlier she worked for Merrill Lynch Capital Markets in investment banking and Chemical Bank in corporate lending. She is a graduate of the Harvard Business School and Princeton University. She has been a member of the Museum's Board of Trustees since 2011.