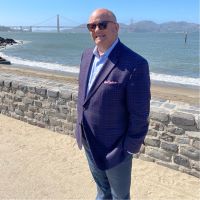 Patrick Curtin

Pat is the North America Head of Securities Services at Citi. Securities Services is a global franchise delivering post-trade services to Asset Managers and Institutional Asset Owners such as insurance companies, sovereign wealth funds and wealth managers. This includes managing all client relationships, service delivery, product development, operational delivery and technology. Pat has been with Citi since 2010 and has helped lead the transformation and growth of this franchise.
Prior to joining Citi, Pat spent 12 years at BNY Mellon, ultimately serving as the Americas Head for Securities Services. Earlier in his career, Pat was at J.P. Morgan, where he ran the Portfolio Analytics Division within Securities Services.
Pat started his career as a Fixed Income Portfolio Manager for a large U.K. Insurance Company and holds a B.B.A. in Finance from Bernard Baruch College and an M.B.A. in Finance as well the Chartered Financial Analyst (CFA) designation. He also serves on the board of Tomorrow's Hope Foundation and the Chaminade Torch Fund.
Pat has been married to his wife Mary Ellen for 34 years, lives on Long Island and has two sons, ages 32 and 28.