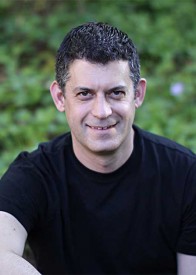 Dan Breznitz

Dan Breznitz is a professor and Munk Chair of Innovation Studies at the University of Toronto, with a cross-appointment to the Department of Political Science. In addition, he is also Co-Director of the Innovation Policy Lab at the Munk School and the Director of Academic Research. Professor Breznitz is known worldwide as an expert on rapid-innovation-based industries and their globalization, as well as for his pioneering research on the distributional impact of innovation policies. He has been an advisor on science, technology, and innovation policies to multinational corporations, governments, and international organizations such as the World Bank, the World Economic Forum, TEKES, IFC, Fundación Chile, the United Nations, and the US-Israel Science and Technology Foundation. In 2001, he was awarded the GTRC 75th Anniversary Innovation Award for Public Service, Leadership, and Policy for this work. In 2008 Breznitz was selected as a Sloan Industry Studies Fellow. Breznitz spent eight years in Georgia Institute of Technology (Georgia Tech) as a professor in the Scheller College of Business, the Sam Nunn School of International Affairs and the School of Public Policy before moving to Toronto in 2013. In an earlier life he founded and served as a CEO of a small software company.
Professor Breznitz's first book, Innovation and the State: Political Choice and Strategies for Growth in Israel, Taiwan, and Ireland, won the 2008 Don K. Price for best book on science and technology. His second book (co-authored with Michael Murphree), The Run of the Red Queen: Government, Innovation, Globalization, and Economic Growth in China, was chosen as the 2012 Susan Strange Best Book in International Studies by the BSIA, and was featured in The Economist and The New York Times. His new book, Third Globalization: Can Wealthy Nations Stay Rich in the Twenty-First Century? (co-edited with John Zysman), looks at the challenges and opportunities faced by Western economies in the aftermath of the financial crisis and the rapid changes in the global production system.
Dr. Breznitz will speak at the "Restoring American Economic Dynamism" conference on November 28, 2017.