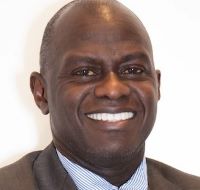 Peter Akwaboah

Peter Akwaboah is Morgan Stanley's Chief Operating Officer for Technology, Operations & Firm Resilience and a member of the Federal Reserve Bank's (FRB) Payments Risk Committee. In the COO role, Peter is responsible for driving the strategic agendas of Operations, Technology and Firm Resilience, with a focus on transitioning the way Morgan Stanley delivers products and services on a global scale. As COO, Peter partners with all areas of the organization to support the firm's PACE initiatives, and ultimately deliver the end-state operating model for Technology and Operations.
In addition, Peter serves as the co-head of the Morgan Stanley Black Employee Network Group (BENG). In this role, he supports and advocates for the development and advancement of our Black employees and communities. Prior to his role as COO, Peter was the Global Head of Shared Services and Banking Operations, as well as the COO for Global Operations.
Prior to joining the firm, he worked at Royal Bank of Scotland for 10 years with his most recent role in Asia Pacific as Chief Operating Officer for Operations, Technology and Corporate Service for the Asia Pacific region. Prior to RBS, Peter held a number of senior roles in both Operations and Technology at Deutsche Bank, KPMG and IBM.
Peter holds various degrees in Civil Engineering from The University of Birmingham, UK, and is on the Board of the Foundation of Orthopedics and Complex Spine (FOCOS). He has been a member of the Museum's Board of Trustees since 2021.