Dear Friend of American Finance,
It has been an exciting year for all of us. In 2016, we shared 30 programs featuring industry leaders and Nobel Laureates with you and 4,000 of our friends. We showcased three special exhibits and, for our students, we held nearly 100 educational programs. You had the opportunity to join us for our evening lecture series on topics ranging from the economic implications of the retirement megatrend to the impact of investor sentiment in the run-up to the memorable election of 2016.
YOU HAVE ONE LAST SHOT
As the year draws to a close, we ask you, our strongest supporters, to take this last opportunity to make a generous gift to the Museum. Over the past year, you have seen the Museum featured in Hamilton's America on PBS, followed by 10,500 Twitter impressions and mentioned in the media more than 200 times. Will you join our committed friends of American finance to help build upon this important momentum to increase our visibility and broaden our reach?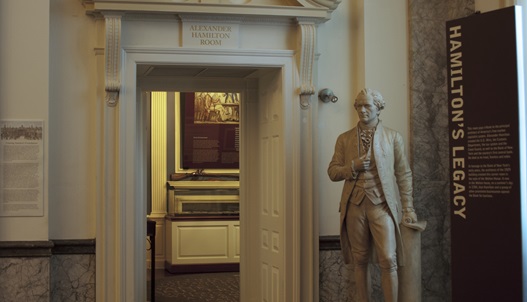 YOUR SUPPORT NOW WILL HELP US HIT OUR TARGET
We cannot do this without you. DONATE NOW to help us reach our campaign fundraising goal of $50,000* by year end. With your tax-deductible contribution, we will continue to advance Alexander Hamilton's legacy and the importance of the financial industry to the global economy. And, in 2017, we look forward to your visit to our new exhibits. Thank you for your generosity, and for all you do for the Museum.
Wishing you a happy and successful New Year,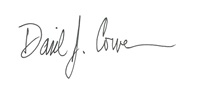 David J. Cowen
President and CEO
__________________________________________________________________________________________________________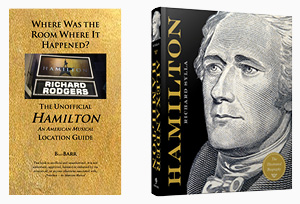 *Gifts at or above $100 entitle donor to a signed copy of Where Was the Room Where It Happened? The Unofficial Hamilton — An American Musical Location Guide (Paperback), by Bryan Barreras. Gifts at or above $1,000 entitle donor to a signed copy of the coffee table book Alexander Hamilton: The Illustrated Biography (Hardcover), by Richard Sylla.