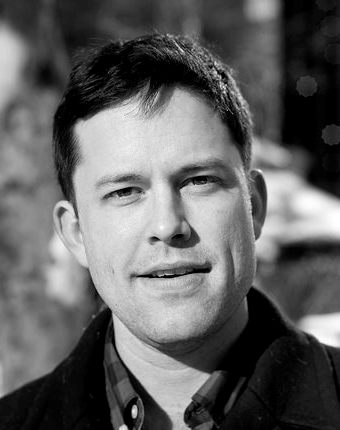 Tuesday, June 16, 2015
12:30 PM to 01:30 PM

New York Times reporter Nathaniel Popper discusses his new book, Digital Gold: Bitcoin and the Inside Story of the Misfits and Millionaires Trying to Reinvent Money.
Watch Video
Event Video Archive
"Worth Its Weight" Opening Reception
Thursday, November 19, 2015

Please join us for a reception and remarks to open "Worth Its Weight: Gold from the Ground Up." This exhibit will captivate visitors with the many spectacular and unexpected ways gold has influenced our lives – from science and technology to entertainment and pop culture to finance and economics. The exhibit will feature more than 100 unique and rare objects from more than 40 public and private collections including the Smithsonian Institution, the Tiffany & Co. Archives and The Rothschild Collection.

Please note: This event is sold out.

Artist's Talk with World Renowned Jeweler Sidney Mobell
Thursday, November 19, 2015

Join us for an entertaining Q&A session with world renowned jeweler and artist Sidney Mobell, who will be interviewed by the Museum's President and CEO, David Cowen.

Berkshire Hathaway 50th Anniversary Symposium
Wednesday, November 11, 2015

The Museum and NYSSA will co-present a full-day symposium commemorating the 50th anniversary of Berkshire Hathaway. The event will feature three panels of prestigious speakers, as well as a fireside chat and a keynote address.

*This event is sold out.

Jason Zweig on "The Devil's Financial Dictionary"
Tuesday, November 3, 2015

Wall Street Journal columnist Jason Zweig will read from and discuss his newest book, including the history and significance of some illustrations from the Museum's own collection.

Going Public? A Behind-the-Scenes Look at Public vs. Private Funding
Wednesday, October 28, 2015

Join us for a fireside chat with NYSE President Tom Farley followed by a panel discussion moderated by The Wall Street Journal's Telis Demos.

Please note: Student tickets to this event are now sold out.

Joel Iskowitz on "Designing Congressional Gold Medals: An Artist's Perspective"
Friday, October 23, 2015

Joel Iskowitz will provide insight into the process of designing a Congressional Gold Medal, from its arrival as a task order based on public law enacted by Congress, through the concept, execution phases and finally its realization as the highest civilian honor conferred upon the recipients in the nation's Capitol.

Thomas Tesoriero on "Gold of the 12 Caesars"
Thursday, October 22, 2015

Renowned coin dealer Thomas Tesoriero will speak on his rare collection of ancient gold coins featuring the "12 Caesars" of Rome.

5th Annual Wall Street Collectors Bourse
Thursday, October 22, 2015

The 5th Annual Wall Street Bourse, a numismatic event for financial history enthusiasts, will take place this year on the Grand Mezzanine of the Museum of American Finance.

Nobel Laureate Robert Shiller on "Phishing for Phools"
Thursday, October 8, 2015

Join us for a talk and reception with 2013 Nobel Prize winner Robert Shiller on his new book.

*This event is sold out.

Bethany McLean on "Why Does the US Government Want Fannie and Freddie Dead?"
Tuesday, September 15, 2015

Journalist and best-selling author Bethany McLean speaks on her new book, Shaky Ground: The Strange Saga of the US Mortgage Giants.

Michael Newton on "Alexander Hamilton: The Formative Years"
Friday, July 10, 2015

Relying on new research and extensive analysis of the existing literature, author and scholar Michael E. Newton presents a more comprehensive and accurate account of Alexander Hamilton's formative years.

Night at the Museums
Tuesday, June 23, 2015

The Museum will be open for FREE from 4-8 pm, as part of the Night at the Museums event.

Artist's Talk and Tour: Emily Erb on "Legal Tender"
Tuesday, June 23, 2015

Join us for a talk and tour of the "Legal Tender" exhibit led by artist Emily Erb.

Kim Ann Curtin on "Transforming Wall Street: A Conscious Path for a New Future"
Wednesday, June 3, 2015

Kim Ann Curtin, author of Transforming Wall Street: A Conscious Path for a New Future, offers fresh insight into what the future financial services industry could look like.

Ian Klaus on "'All Trades and Places knew some Cheat': Building Trust in a Free Market"
Friday, May 15, 2015

According to recent polls, trust in the financial sector, and Wall Street in particular, remains markedly low. If the financial service industry is serious in pursuing the problem of mistrust, it should look back to other scandal-ridden periods of the history of financial capitalism. This discussion of the history of trust and fraud will identify a series of steps that market actors can take to renew trust in the marketplace.

Harley Spiller on "Keep the Change"
Wednesday, April 29, 2015

Join us for a lunchtime talk with "Inspector Collector" Harley Spiller on his new book, Keep the Change: A Collector's Tale of Lucky Pennies, Counterfeit C-Notes and Other Curious Currency.

Nobel Laureate Joseph Stiglitz on "The Great Divide"
Tuesday, April 21, 2015

Nobel Prize-winning economist, best-selling author and Columbia University professor Joseph Stiglitz discusses his new book, in a conversation with Myron Kandel, Founding Financial Editor of CNN.

Thomas Fleming on "The Great Divide: The Conflict Between Washington and Jefferson that Defined a Nation"
Friday, April 10, 2015

Acclaimed historian Thomas Fleming examines how the differing temperaments and leadership styles of Washington and Jefferson shaped two opposing views of the presidency — and the nation.

"A Force for Good" Panel Discussion
Wednesday, March 18, 2015

In A Force for Good, John Taft has gathered some of the greatest financial minds to explore how Wall Street can harness the same creative energy that invented credit default swaps and channel it towards the public good. Join us for a panel discussion featuring Barbara Novick, John Rogers, Charles Ellis and John Taft.