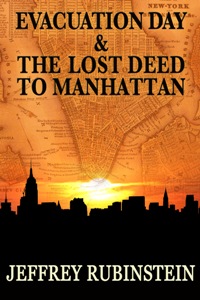 Tuesday, November 25, 2014
12:30 PM to 01:30 PM
Celebrated on November 25, Evacuation Day marks the removal of the last British soldier from Manhattan at the end of the Revolutionary War. Jeffrey Rubinstein is the author of the thriller novel, Evacuation Day & The Lost Deed to Manhattan. Set during the 2003 blackout, this historically-based thriller connects Alexander Hamilton, the nation's oldest military unit and the lost Deed to Manhattan to Evacuation Day.
Upcoming Events and Tours