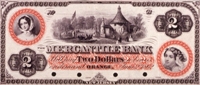 Friday, October 21, 2011
MUSEUM OF AMERICAN FINANCE
48 Wall Street | New York, NY 10005
Tel: 212.908.4110 | Fax: 212.742.0573
This fall, New York City will experience its first new numismatic show in many years. The Wall Street Bourse, which will be run by an independent numismatic group, will be held at the Museum of American Finance from 10 am – 4 pm on Friday, October 21, and Saturday, October 22. Coins, currency, bank notes, stock certificates, medals, tokens and other ephemera related to money and its history will be displayed for sale by 20 dealers. Admission to the Museum and the Bourse will be FREE.
An auction of rare and interesting numismatic objects, run by Archives International Auctions, will be held at 8 pm on Friday, October 21, at Bayard's in historic India House (www.indiahouseclub.org), located at One Hanover Square.
For more information on the Wall Street Bourse and Auction, please contact Virginia Besas at 212-758-8119 or vakhb3@aol.com.