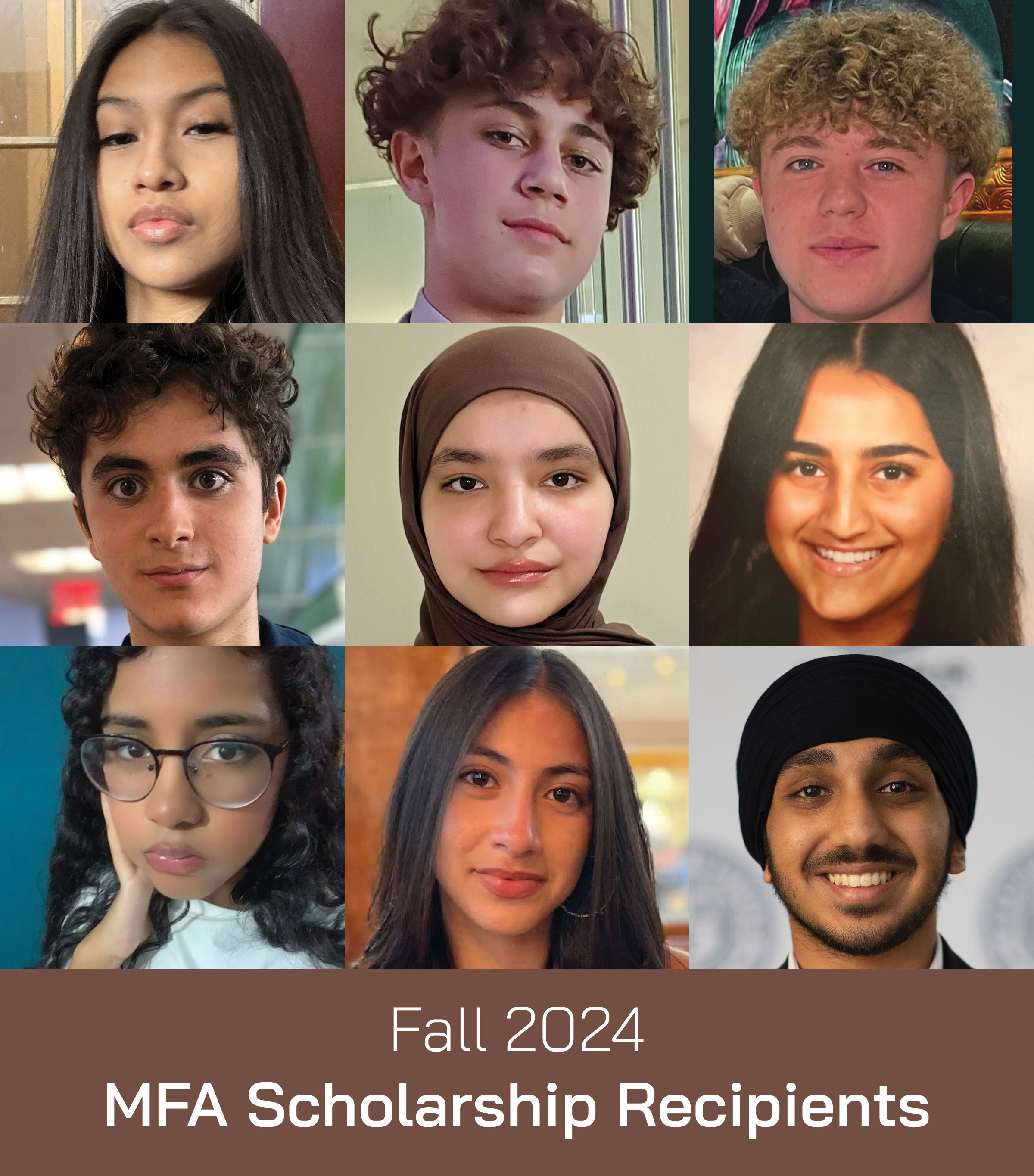 The Museum is proud to announce that Kann Tan and Saarah Ghany have received the MFA's merit scholarships for the Fall 2015 semester.
Kann Tan
Kann Tan is a 17-year-old student at Bard High School Early College Queens and will graduate with an Associate degree from Bard College. She is driven to study finance and computer science, hoping to better understand how the economy and modern technology work and how they will affect the future of the population. She enjoys giving back to her community by volunteering. At school, she is a peer tutor, helps organize events and is a peer counselor. She also volunteers at a local tutoring center. During her free time, Kann practices and teaches Tae Kwon Do. She is currently a second Dan black belt. She also enjoys baking, cake decorating, painting and sketching.
Saarah Ghany
Saarah Ghany is a 17-year-old senior at Bard High School Early College Queens. She will receive her Associate degree, as well as her high school diploma, in June 2016. After graduation, she plans to attend a state or city university to obtain her Bachelor's degree in Nursing with a minor in Business Administration. She will be the first person in her family to receive a Bachelor's degree. She eventually plans to join the military and enroll as a registered nurse to serve her country while gaining experience dealing with critical care patients. Her hobbies include swimming, reading and gardening.