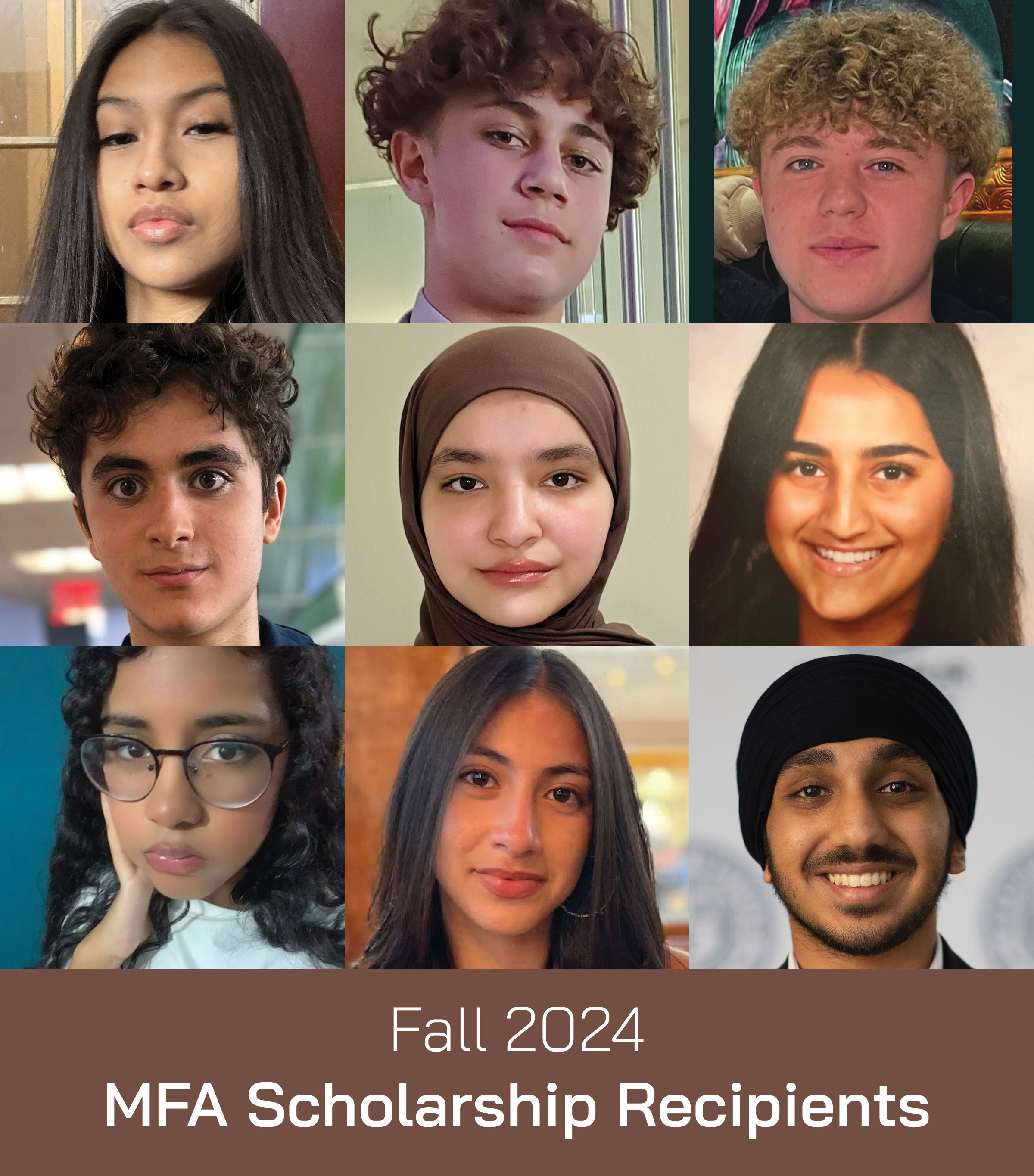 The Museum is proud to announce that Zaheerah Ahmad and Barnett Zhao have received the MFA's merit scholarships for the Fall 2016 semester.
Zaheerah Ahmad
Zaheerah Ahmad is a 17-year-old student at Dr. Ronald E. McNair Academic High School in Jersey City, NJ, where she is the secretary of the French Club, a member of the National Honor Society, manager of the girls' basketball team and a softball player. Zaheerah plans to study child psychology in college and eventually earn her doctorate degree so she can practice as a therapist for children with mental illnesses and also share her passion for psychology at a university.
Barnett Zhao
Barnett Zhao is a 16-year-old junior at Stuyvesant High School. He is on the speech team, participates in community service activities, is a "Big Sib" (an upperclassman who helps guide incoming freshman through their first year in high school), a member of the National Honor Society and a peer tutor. He attended a leadership course in youth advocacy and interned at Environment New York, where he provided support for their grassroots campaign. While he is uncertain what career path he will choose, he plans to attend college to earn undergraduate and graduate degrees.