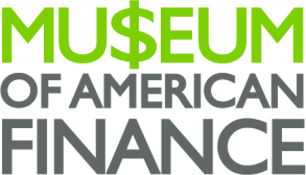 Wednesday, November 6, 2019 | 6:00 PM to 8:00 PM
Event Location:
The University Club*
1 West 54th Street (at Fifth Avenue)
New York City
*Please note that business attire (jacket and tie for men) is required for admission to The University Club.
Joe Ricketts, founder of TD Ameritrade, didn't grow up with a silver spoon in his mouth as many might suspect, but rather was a working-class kid from Nebraska who had the gift of seeing what others missed and the grit to do something about it. The son of a house builder, he started life as a part-time janitor, but by the age of 33 he saw the chance to challenge the big brokerage firms by offering Americans an inexpensive way to take control of their own stock trading.
For the first time ever, Joe pulls back the curtain on his life with his new book, The Harder You Work, The Luckier You Get: An Entrepreneur's Memoir. In it, he shares the inside story of how a working-class kid from the Nebraska prairie took on Wall Street's clubby brokerage business, busted it open and walked away a billionaire.
Dr. Richard Sylla, chairman of the Museum of American Finance, will moderate a conversation with Joe, offering a view inside Joe's mind and providing a visceral understanding of how entrepreneurs think and act differently from most people—how they see the horizon where others just see a spreadsheet. As unvarnished as the prairie he comes from, Joe also talks honestly about his shortcomings as a manager, the career sacrifices his wife made for his business, the complexity of being a father and the pain of his mentor's betrayal and his brother's death from AIDS. Overcoming these and other challenges, he built a company now worth $30 billion.
About the Author
Joe Ricketts is the founder, former CEO and retired chairman of online brokerage TD Ameritrade.
Talk followed by reception. General admission $25; MoAF members and press FREE.
Doors open at 5:30 pm. The first 100 attendees will receive a copy of the book.