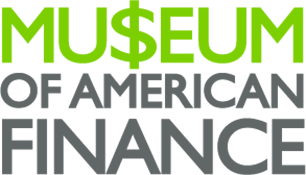 Wednesday, October 23, 2019 | 12:30 PM to 1:30 PM
*PLEASE NOTE: This event has been canceled. We apologize for any inconvenience.
Between 1888 and 1930, African Americans opened more than a hundred banks and thousands of other financial institutions. In Banking on Freedom, Shennette Garrett-Scott explores this rich period of black financial innovation and its transformative impact on US capitalism through the story of the St. Luke Bank in Richmond, Virginia: the first and only bank run by black women.
Banking on Freedom offers an unparalleled account of how black women carved out economic, social,and political power in contexts shaped by sexism, white supremacy and capitalist exploitation. Garrett-Scott chronicles both the bank's success and the challenges this success wrought, including extralegal violence and aggressive oversight from state actors who saw black economic autonomy as a threat to both democratic capitalism and the social order.
The teller cage and boardroom became sites of activism and resistance as the leadership of president Maggie Lena Walker and other women board members kept the bank grounded in meeting the needs of working-class black women. The first book to center black women's engagement with the elite sectors of banking, finance and insurance, Banking on Freedom reveals the ways gender, race and class shaped the meanings of wealth and risk in US capitalism and society.
About the Author
Shennette Garrett-Scott is associate professor of History and African American Studies at the University of Mississippi. Her newly-released book, Banking on Freedom: Black Women in U.S. Finance Before the New Deal from Columbia University Press, is the first full-length history of finance capitalism that centers Black women and the banking institutions and networks they built from the eve of the Civil War to the Great Depression. She is featured in the PBS documentary, BOSS: The Black Experience in Business. Follow her on Twitter at @EbonRebel.